The Hilton Head Island Motoring Festival & Concours d'Elegance, one of the nation's largest and fastest-growing automotive and motorsports enthusiast events, today announced the newest addition to its 2016 schedule – Autoweek's Night Among the Design Stars, an evening of Lowcountry cuisine, cocktails and high design on Saturday, November 5.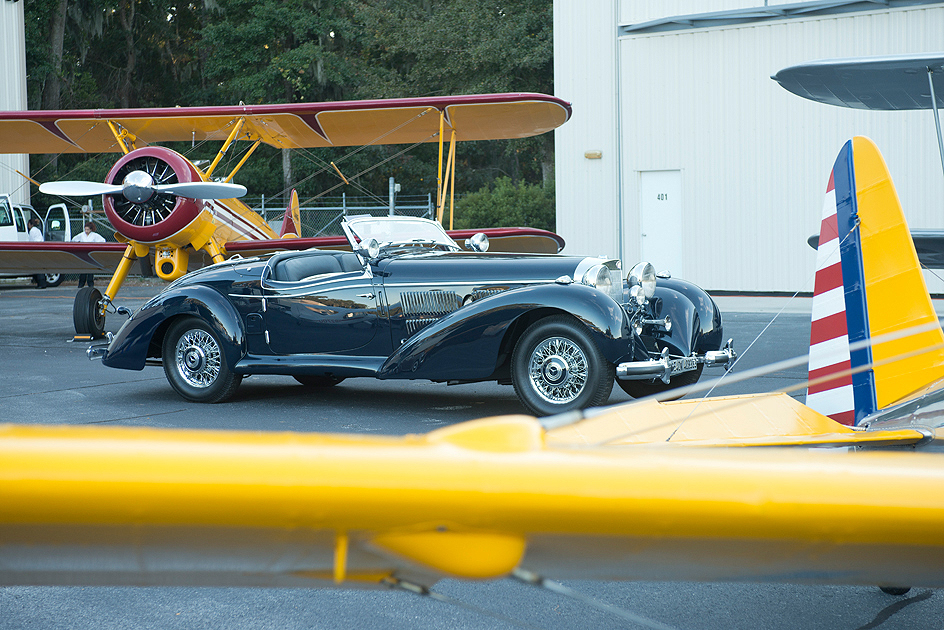 The venue for this special experience is a spectacular waterfront home situated on the Port Royal Sound, provided by the Festival in partnership with Autoweek. This residence is ideal for celebrating iconic design and the Lowcountry lifestyle, with some of the most noteworthy designers in the automotive industry.
Dutch Mandel, publisher of Autoweek, will serve as emcee. Guests will mingle and dine with the distinguished designers responsible for shaping the objects of automotive desires. Those in attendance will have a chance to drink, dine and chat with those who brought to life the likes of Aston Martin, Jaguar, Mustang, Ford GT, Audi TT and even Disney/Pixar's Lightning McQueen! Additionally, guests will be able to bid on automotive art as the designers take pen to canvas and sketch before their eyes.
Designers currently scheduled to attend include, in alphabetic order: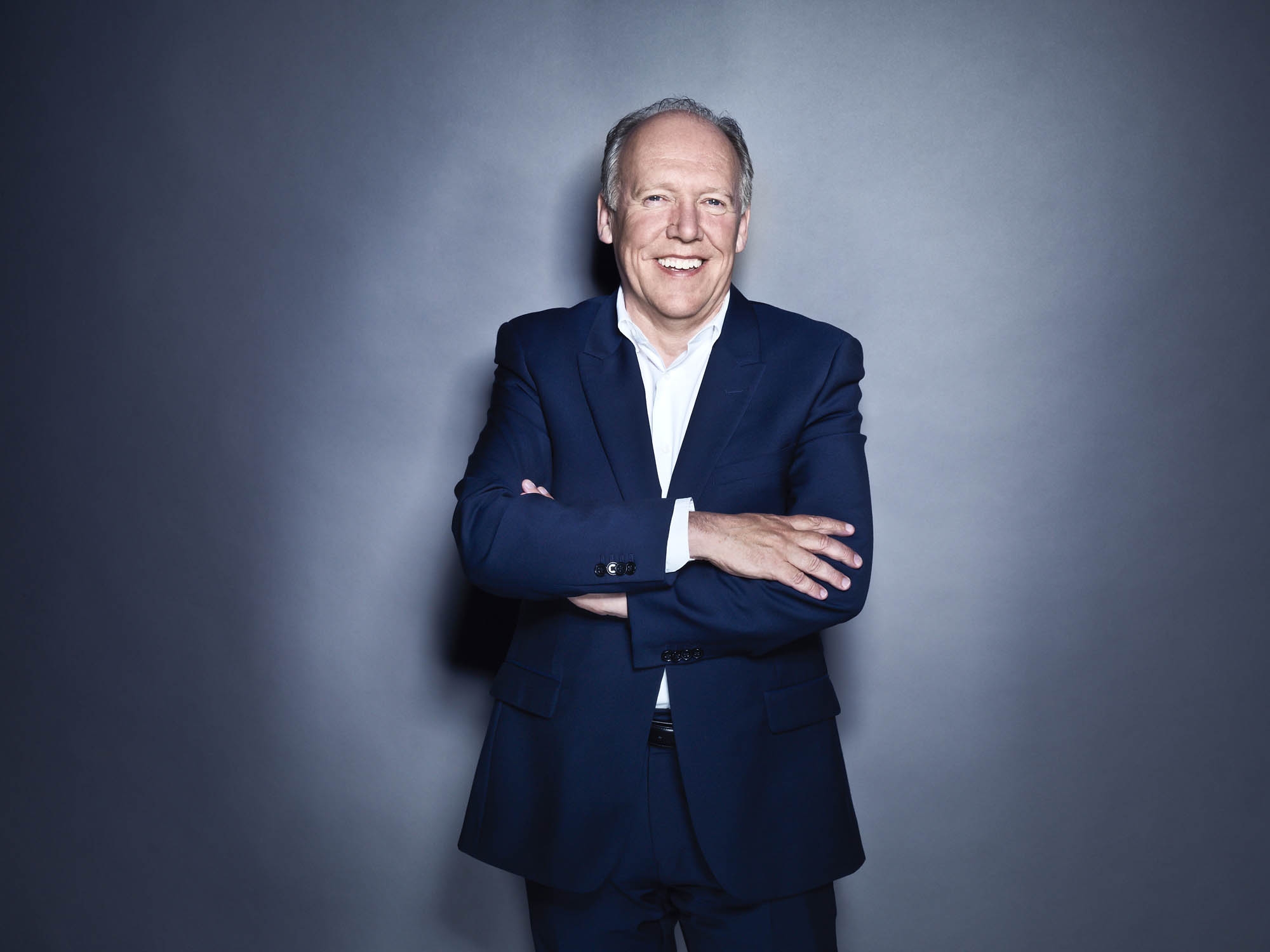 Ian Callum, Director of Design, Jaguar Cars – 
Hailed as architect of Jaguar's future success, Design Director Ian Callum has a passion for the marque that stretches back to his formative years. As a teenager Callum realized his calling lay in automotive design and at age 14, he was inspired by the original XJ designed by Sir William Lyons. This prompted Callum to send Bill Heynes, Jaguar's engineering guru, some of his own designs. In response Heynes advised Callum to study engineering draughtsmanship and industrial design.  Callum earned a place at the Glasgow School of Art, followed by a Master's degree in Design at the Royal College of Art in London. After graduating, he designed cars for Ford, Tom Walkinshaw Racing and Aston Martin.  In 1999 Callum was appointed Design Director of Jaguar. A mere 30 years after seeking Heynes' advice, Callum moved into his dream job.
Ralph Gilles, Head of Design, Fiat Chrysler Automobiles N.V.
 – Gilles has also served as the Senior Vice President – Product Design and President and CEO – Motorsports, FCA – North America; President and CEO – SRT Brand and President and CEO – Dodge brand for FCA US LLC. He was named Vice President – Design in September 2008. Since joining the Company in 1992 as a designer, Gilles has put his extensive academic background in industrial design and business administration to use, holding various positions within the Company
J Mays, Former Chief Designer, Ford Motor Company – A world-renowned automotive designer, Mays has a history of transforming automotive companies into design leaders. Mays worked as Design Director for Audi AG prior to beginning his 16-year tenure as Group Vice President, Design at Ford Motor Company. His design influence is recognized throughout the industry, including vehicles like the VW New Beetle, the Audi TT, the 2005 Ford GT and the 2013 Ford Fusion. Mays led design teams for three consecutive Mustang generations including the 2005, 2010 and all new 2015 car before leaving Ford in 2013.  He's been recognized by institutions as diverse as Harvard, the Museum of Contemporary Art in Los Angeles and the Royal College of Art in London.  He is currently acting in various advisory roles to the motion picture industry.
Jay Ward, Creative Director of "Cars" Franchise, Pixar Animation Studios – 
Ward came to Pixar Animation Studios in December 1998 to work as an art department production assistant on the 2001 feature film, "Monsters, Inc."  He was soon promoted to coordinator, and in 2001 began early development work on the 2006 film, "Cars."  During the production of "Cars," Ward's knowledge of the automotive world let him to play different roles on the film, including the character team manager and automotive consultant to the film's director and co-director, John Lasseter and Joe Ranft. He went onto work in the art department for "Ratatouille," "Brave" and was the Associate Producer on the Pixar Short "Presto" in 2008.
Tickets to Autoweek's Night Among the Design Stars are $375 per person and can be purchased at www.HHIMotoringFestival.com. Attendance is limited, please reserve early.
For more information on the Hilton Head Island Motoring Festival & Concours d'Elegance, visit the official website at www.HHIMotoringFestival.com. Tickets for the 2016 HHIMF will be available for sale online late spring 2016.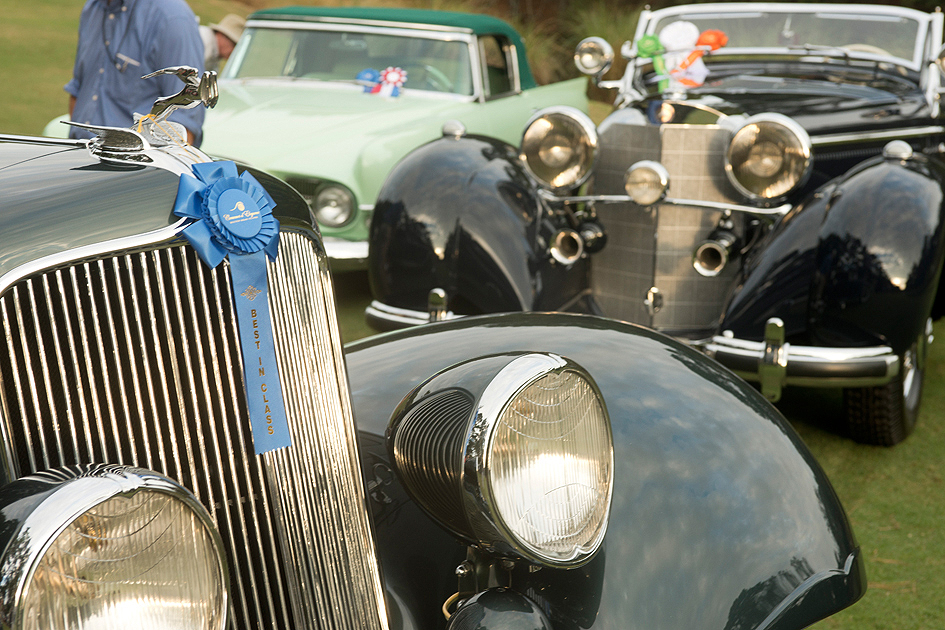 ABOUT THE HILTON HEAD ISLAND MOTORING FESTIVAL & CONCOURS D'ELEGANCE:
The Hilton Head Island Motoring Festival & Concours d'Elegance will celebrate its 15th year in the fall of 2016. The Autoweek's Night Among the Design Stars, the newest addition to the 2016 Motoring Festival schedule of events, will raise money for Driving Young America, the Festival's charitable fund.
The Festival kicks off with the Savannah Speed Classic, Oct. 28 – 30, on the Grand Prize of America road course situated on the property of The Westin Savannah Harbor Golf Resort & Spa in Savannah, Georgia. The festivities continue on Hilton Head Island, South Carolina, Nov. 4 – 6, at the Port Royal Golf Club where the Concours d'Elegance (Nov. 6) takes center stage.  Motoring Festival Partners for the 2016 Festival include the Port Royal Golf Club, The Westin Hilton Head Island Resort & Spa, The Westin Savannah Harbor Golf Resort & Spa, BMW, Volvo, Porsche, Mingledorff 's, Reliable Carriers, Inc. and Hargray. For more information, visit www.HHIMotoringFestival.com online.
Taken from AutodesignO


//