When the signature item in your blowout annual runway show is a bejeweled piece of lingerie called the "Fantasy Bra," there's always the unspoken challenge: How can we possibly top last year's? And this year they had twice the challenge, after putting a $10 million bra on Candice Swanepoel last December.
So the lingerie giant decided to double down on the challenge by creating two Fantasy Bras to be worn by two of its veteran Angels. Check out the big reveal and go exclusively behind the scenes with Alessandra Ambrosio and Adriana Lima, below, to catch a glimpse of the bras before they fly to London for the December show.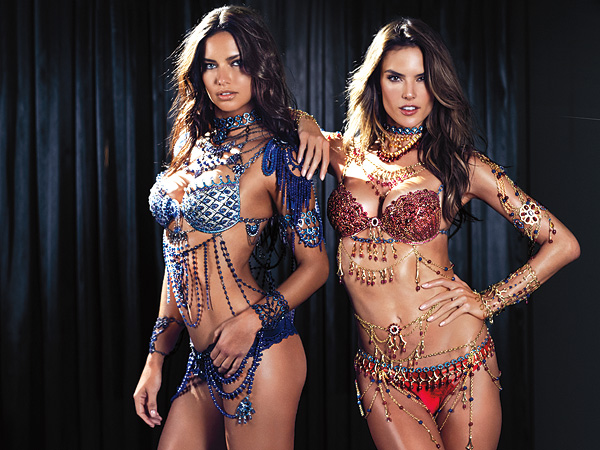 COURTESY VICTORIA'S SECRET
Both stars are no strangers to the concept of hitting the runway in a bra that requires its own security, having worn one in 2008 and 2010 (Adriana) and in 2012 (Alessandra). But this year the stakes were raised when the models, both 33, found out they'd be wearing mirror-image sapphire, ruby and diamond sets created by Pascal Mouawad and valued at $2 million apiece. Each lingerie set contains 16,000 perfect gems and is accompanied by 18-karat-gold-strung jeweled body pieces (see the setup, below) — all of which took more than 1,380 hours to create.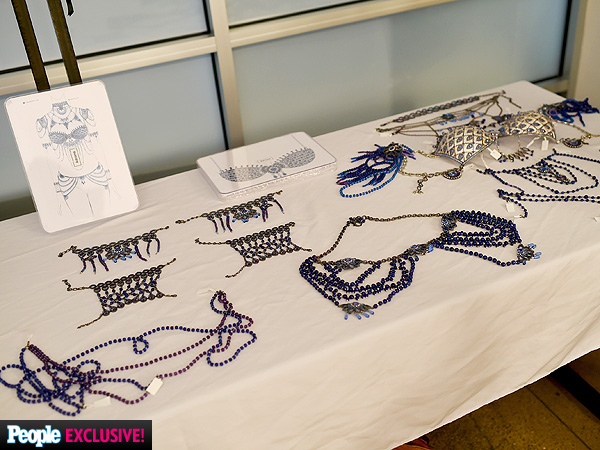 COURTESY VICTORIA'S SECRET
"Words can't describe how excited I was when I received a call from Victoria's Secret to let me know that I would be wearing it," Ambrosio tells PEOPLE. And Lima had no reservations about sharing the sparkly spotlight. "This year was even more special because for the first time two of us would be wearing it and the other Angel was my close friend Alessandra. I was super excited. It's so great to be able to share the honor with such a good friend!
Of course, it wasn't all business on-set (as you can see from Ambrosio's goofy pose, below): "Due to our schedules Adriana and I don't get to see each other much so I really enjoyed spending time together on set, chatting and catching up about our kids and mutual friends," she says. Lima agrees: "Alessandra and I always have so much fun together. I think some of the best moments are us just being playful in front of the camera together. Underneath all of the hair and makeup, we're just two silly girls from Brazil who always make each other laugh!"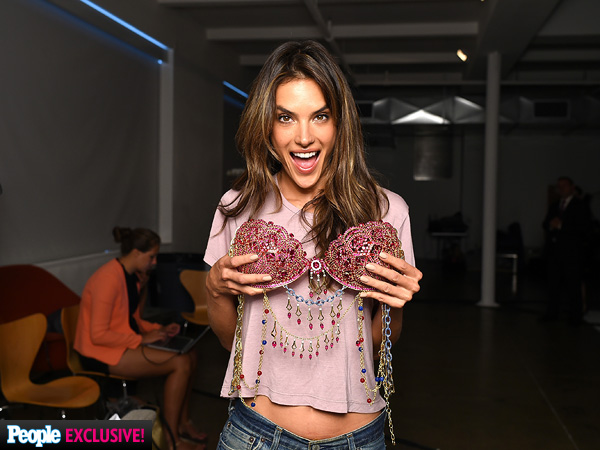 COURTESY VICTORIA'S SECRET
Both models had fond memories of their first trip down the runway (Ambrosio: "I just had my son Noah and was breastfeeding when I heard … I couldn't stop thinking of how many jewels they will need to make it!" Lima: "When I first put it on, I thought, this is so incredibly beautiful. Then I thought, Wow, my chest is worth a lot of money right now!") and are excited to don it for the cameras again. "It is every model's dream to wear Victoria's Secret Fantasy Bra so when you get chosen it is very important to do it with elegance and enthusiasm," Ambrosio tells PEOPLE.
RELATED PHOTOS: See what your favorite stars were wearing this week!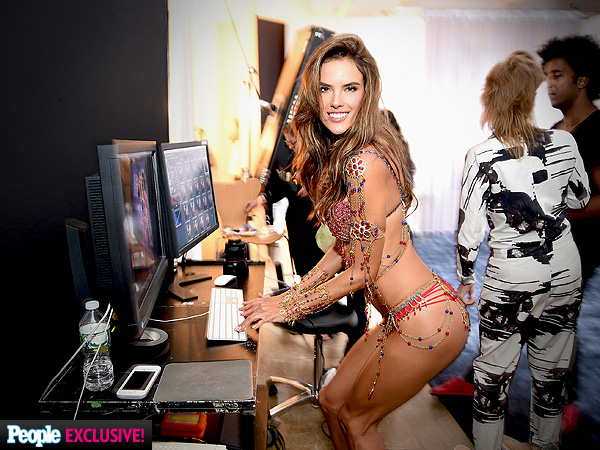 COURTESY VICTORIA'S SECRET
The show is usually held in N.Y.C., but this year, Victoria's Secret is flying all the Angels to London for a new vibe — and both girls say they can't wait for the trip (guess they don't have to figure out the logistics of getting all those Angel wings on a plane!). "I'm excited to go to London and experience the people there and the different energy that they'll give us when we're walking … It's always such a fun runway!" says Lima. We love Ambrosio's take on the experience: "It is going to be like an Angel school field trip!" says Ambrosio. (Yep, just your average field trip, with $4 million worth of lingerie and dozens of supermodels milling about.)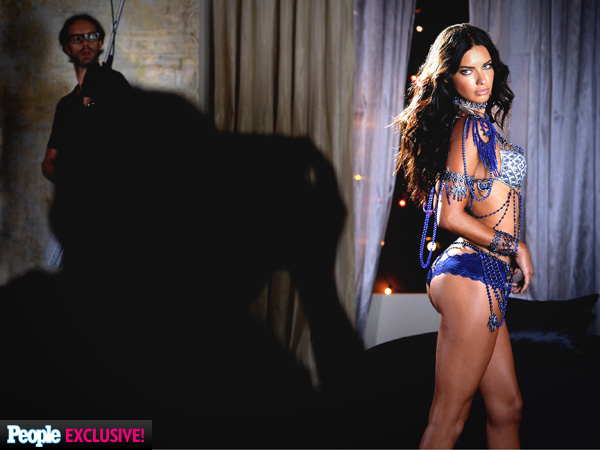 COURTESY VICTORIA'S SECRET
Lima's final thought? "The difference between what you can find in the store and the Fantasy Bra is really only the price tag!" You can judge that for yourself when you watch the show, airing Dec. 9 on CBS. What do you think of this year's bras? Do you love Lima's take on her modeling technique with Ambrosio being "two silly girls from Brazil?" Who are you most excited to see walk? Share your thoughts in the comments!